Frequently Asked Questions
What do children do in a Montessori program?
There are several different, yet integrated, areas of learning in a Montessori classroom: practical life skills, sensorial development, language, mathematics, history, science, and cultural studies (geography, art, music). In addition to the available materials in each area, children might also take time out during the day to sing songs, read a story, or enjoy nature.
Children have both individual and group lessons in each area. Throughout the day, children are free to work with the activities. Emphasis is placed on helping children choose pursuits that are of interest to them, thus supporting the child's natural curiosity and desire to learn. At the elementary (6-12 years) level, you can also expect to see children working together on projects, since collaboration at this age helps the child to become socially adapted to society and aware of the needs of others.
What you won't see in a genuine Montessori program are systems of rewards and punishments to promote work or control behavior. In a Montessori class, children are engaged, active, and respectful because they are internally motivated, spending their time in an environment that consistently supports development of their will — that is, positive willpower and self-control.
What is the advantage of having a three-year age span in the classroom?
Children have a wide range of experiences, skills, abilities, and interests. A three-year age span in the classroom allows children the opportunity to use a wide range of engaging materials that keep them challenged to learn. As the child's interests change, the range of available materials allows the child to move from one level of complexity to another.
Additionally, children have the opportunity to be learners and teachers simultaneously. This allows a child to experience the joy of providing leadership to those who are younger and the satisfaction of receiving useful assistance from those who are older or more skilled. It is a win-win for all the children in a Montessori classroom.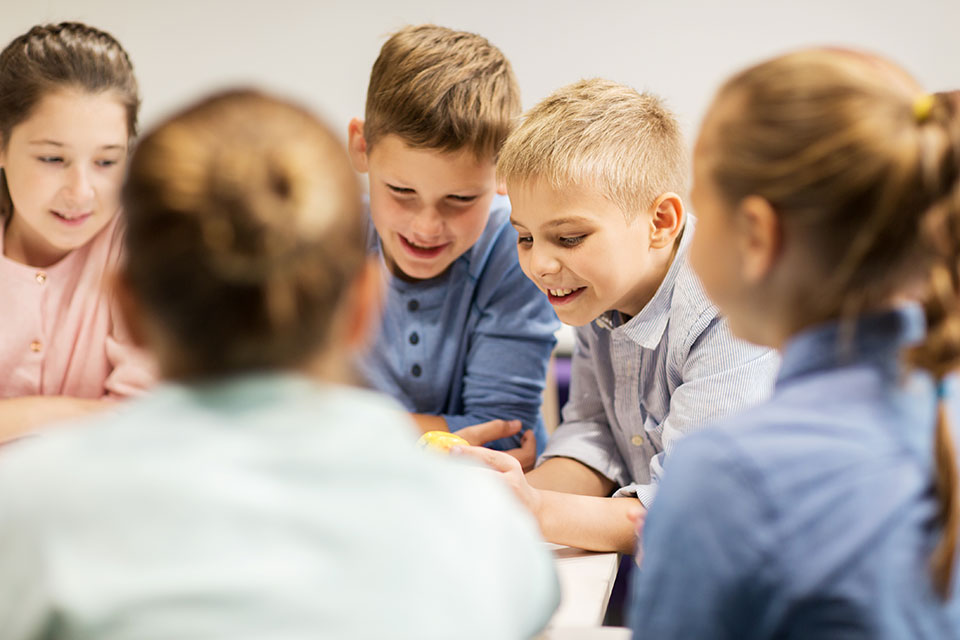 How is discipline handled in a Montessori classroom?
It is the development of self-discipline that is encouraged and valued. By maintaining a carefully prepared, structured environment that encourages exploration, creativity, and choice within clear boundaries, the child learns self-control and problem-solving skills that foster independence and responsibility. In this setting, discipline is viewed as a maturation process that evolves, supported by guidance from the teacher. With gentle, prudent assistance, children eventually become comfortable and equipped to accept the consequences of their own behavior. Skilled AMI-trained teachers use Montessori materials and activities to promote a classroom atmosphere that reinforces personal discipline and harmony by offering each child the opportunity to gain a sense of direction, confidence, cooperation, and self-control.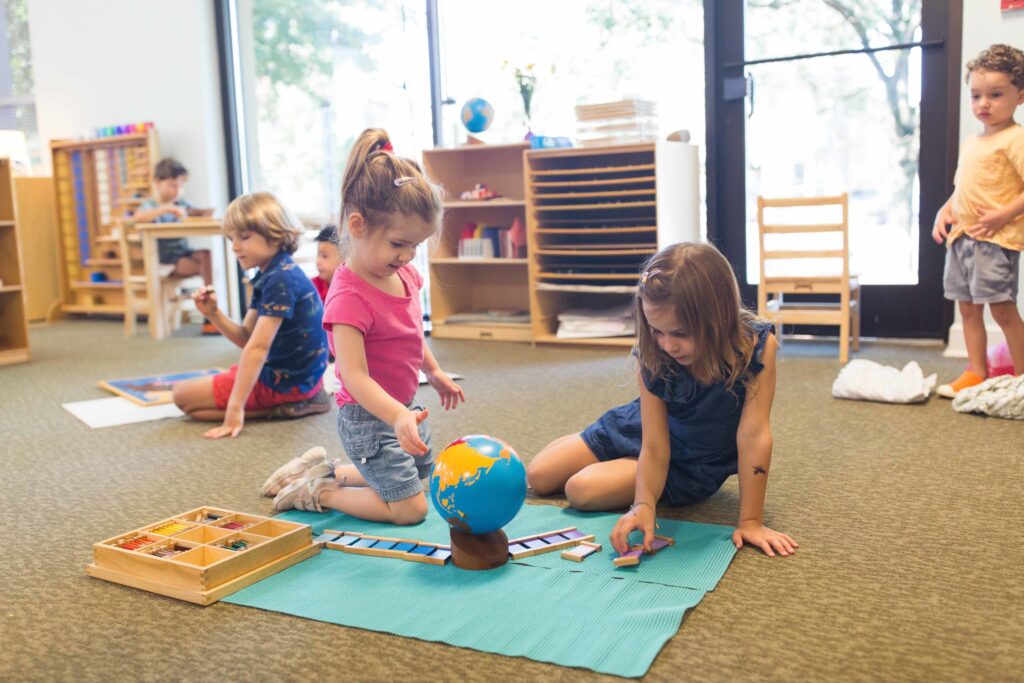 Why is there such a non-competitive atmosphere in Montessori programs when we live in such a competitive world?
In a Montessori program, children are on their own journey at their own pace toward maturity, acquisition of skills, and incorporation of knowledge. Therefore the emphasis is on assisting and supporting children to develop and learn based on their own interests, desires, and timing. Attention is also paid to promoting collaborative social and educational relationships that enhance learning through shared ideas and insights.
Using systems of rewards in the classroom distracts a child's personal journey by intentionally directing his or her attention to the progress of other children. Ultimately, many studies have shown that competition inspired through the environment does little to build confidence or strengthen internal motivation and self-direction over the long-term. There certainly are situations where competitive activities can move children to greater efforts and improved skills, but as Maria Montessori stated, "The prize and the punishment are incentives towards unnatural or forced effort, and therefore we certainly cannot speak of the natural development of the child in connection with them."
Do children have difficulty transitioning to a public school after going to a Montessori school?
Moving from a Montessori school to another school setting is an issue often raised by parents and family members. Happily, the habits and skills a child develops in a Montessori class last a lifetime and stand a child in good stead no matter where they go. Montessori children tend to be adaptable, working well alone or with a group. They have solid decision-making skills, practical problem solving abilities, and generally manage their time well. Since children in a Montessori classroom are also encouraged to share ideas and discuss their work, fitting into new situations is made easier thanks to good communication skills.