In the dynamic world of early childhood education, flexibility and functionality are key factors in creating an optimal learning environment for young children. That's where modular preschool furniture comes into play. With its adaptability and versatility, modular furniture opens up endless possibilities for designing engaging and interactive spaces that meet the evolving needs of young learners. In this blog post, we will explore the power of modular preschool furniture and how it unlocks the potential for flexible and functional learning environments.
Customizable Configurations: Modular preschool furniture allows educators to create custom configurations tailored to their specific classroom requirements. Whether it's arranging tables and chairs in various layouts or assembling learning centers with interchangeable components, the flexibility of modular furniture enables educators to adapt the environment to different activities and teaching approaches.
Adaptable Learning Spaces: With modular furniture, learning spaces can easily transform to accommodate different learning modalities. From collaborative group workstations to individual study areas, modular elements can be rearranged effortlessly to support a range of learning styles and preferences. This adaptability encourages active engagement and personalized learning experiences for each child.
Multi-Purpose Functionality: Modular preschool furniture is designed with multi-purpose functionality in mind. Tables with built-in storage compartments, shelves with adjustable heights, and seating with integrated storage pockets maximize space utilization and organization. This allows for seamless transitions between activities and promotes independent work habits and responsibility among young learners.
Collaborative Learning Opportunities: Modular furniture facilitates collaborative learning opportunities by providing flexible seating arrangements and workstations. Children can easily gather around shared spaces for group projects, discussions, and peer interactions. This promotes communication, teamwork, and the development of social skills, essential for future academic and personal success.
Future-Proof Investment: Investing in modular preschool furniture is a future-proof decision. Its adaptable nature ensures longevity and scalability, allowing furniture to grow alongside the evolving needs of the learning environment. As educational methodologies and curricula evolve, modular furniture can be easily reconfigured and repurposed to align with changing teaching strategies and educational trends.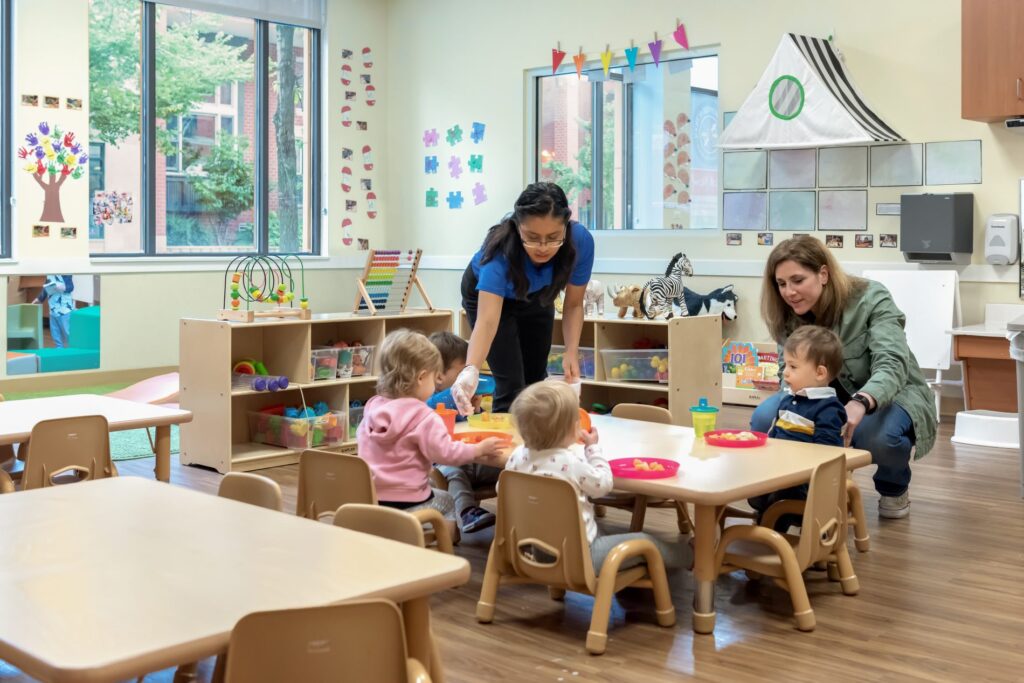 Modular preschool furniture empowers educators to create flexible, functional, and engaging learning environments for young children. Its customizable configurations, adaptable learning spaces, multi-purpose functionality, collaborative opportunities, and future-proof nature make it an invaluable asset in early childhood education settings. By harnessing the potential of modular furniture, we can unlock endless possibilities for enriching the learning experiences of our young learners and nurturing their growth and development.