In today's competitive market, staying ahead of the curve is essential for businesses. As a leading provider of children's furniture for nurseries and kindergartens, we understand the importance of offering unique and innovative products that stand out from the crowd. That's why we are proud to introduce our ODM (Original Design Manufacturer) and OEM (Original Equipment Manufacturer) services, which allow you to bring your creative ideas to life.
ODM Services: Turning Your Vision into Reality
With our ODM services, we have the expertise and resources to transform your vision into a tangible product. Whether you have a specific design concept in mind or need assistance in conceptualizing a new furniture line, our team of skilled designers and engineers will work closely with you to understand your requirements and bring your ideas to fruition. From initial sketches and 3D renderings to prototyping and final production, we guide you through every step of the process, ensuring that your unique designs are brought to life with precision and quality.
OEM Services: Enhancing Your Brand Identity
If you already have a well-established brand and want to expand your product offerings, our OEM services are the perfect solution. We collaborate with you to incorporate your brand identity into our existing furniture designs, creating a cohesive and customized collection that reflects your unique style and values. Our experienced team will work closely with you to understand your brand guidelines, color schemes, and design preferences, ensuring that the final products align seamlessly with your brand image. With our OEM services, you can enhance your brand recognition and diversify your product range without compromising on quality or craftsmanship.
Why Choose Our ODM and OEM Services?
Expertise and Experience: With years of experience in the industry, we have honed our skills in design, manufacturing, and quality control. Our team has a deep understanding of children's furniture trends, safety standards, and functional requirements, ensuring that your products are not only visually appealing but also meet the highest quality standards.
Customization and Flexibility: Our ODM and OEM services offer unparalleled customization options. From materials and finishes to colors and branding, we give you the flexibility to tailor every aspect of the furniture to suit your specific needs and preferences. This level of customization allows you to differentiate your products in the market and cater to the unique tastes and requirements of your target audience.
Streamlined Process: We have established a streamlined process that ensures efficient communication, quick turnaround times, and seamless project management. From the initial concept discussion to the final delivery, we prioritize clear communication and transparency, keeping you informed and involved throughout the entire process.
Quality Assurance: We are committed to delivering products of the highest quality. Our manufacturing facilities are equipped with state-of-the-art machinery and employ skilled craftsmen who take pride in their work. We conduct rigorous quality checks at every stage of production to ensure that the final products meet or exceed industry standards and surpass your expectations.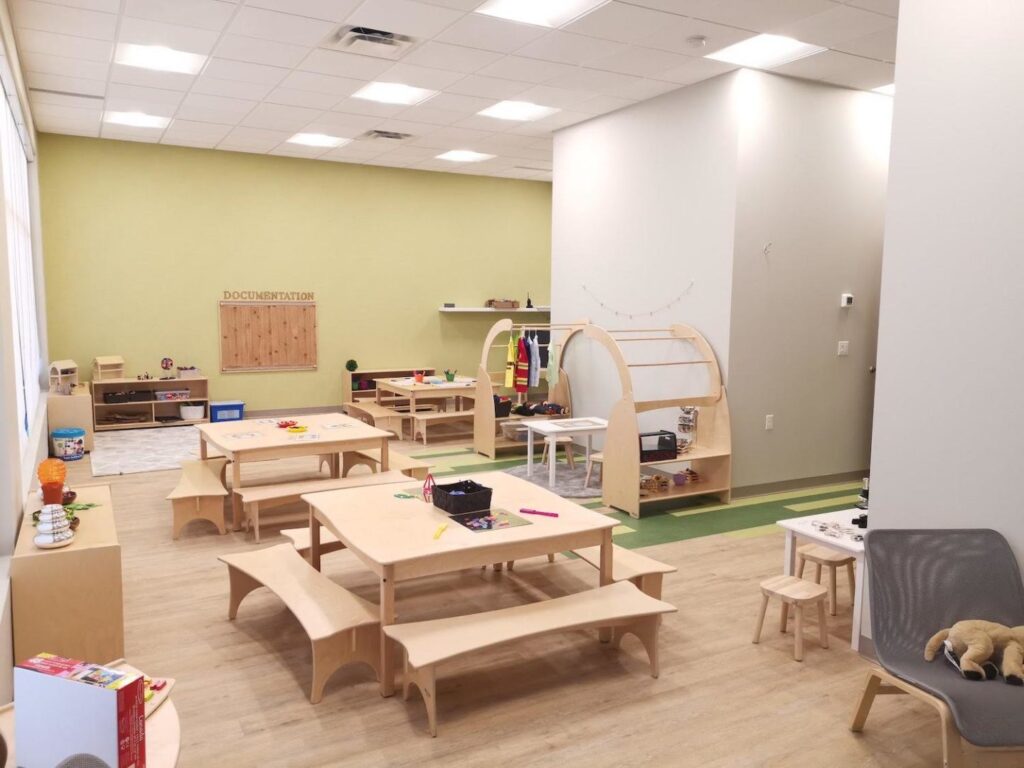 At Xihamontessori, we are dedicated to helping businesses like yours unleash their creativity and bring exceptional children's furniture to the market. Our ODM and OEM services provide the perfect platform to transform your ideas into reality, enabling you to differentiate your brand, expand your product range, and capture new market opportunities. Contact us today to explore how our ODM and OEM services can take your business to new heights of success.